Megan Lam
Primary tabs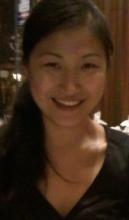 Title:
Megan Lam, BA, MSc (Applied Social Research)
Biography:
Position:
Megan completed a Master's of Science in Applied Social Research at Trinity College Dublin in 2012.
Research Topic:
Megan completed a systematic review with meta-analysis that focused on the impact of acupuncture on the treatment of non specific chronic low back pain.
Research Output:
This systematic review is currently under peer review.
Supervisor:
Dr. Rose Galvin