Derek Corrigan
Primary tabs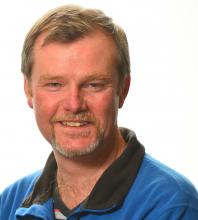 Biography:
Position: Research Fellow, TRANSFoRm
Personal
Derek joined the HRB Centre in May 2010. He graduated with a BSc (Hons) in 1992 in Computer Science from University College Dublin. Since then he has built up extensive commercial experience having worked as a software engineer for a number of well known companies including Price Waterhouse, Electronic Data Systems (EDS) and Microsoft. His career work has included all aspects of management, design, development, implementation and support of complex I.T. systems in the areas of finance, services and pharmaceuticals. Derek completed a Masters (with distinction) in Health Informatics in Trinity College Dublin in 2010. As part of his work in the HRB Centre for Primary Care Research
Research
Upon completion of his Masters he joined the HRB Centre for Primary Care Research in 2010 as a work package leader ('decision rules and evidence') on a large 5 year collaborative European Union funded FP7 health informatics research project developing infrastructure to support a Learning Health System (www.transformproject.eu). As part of this work he completed his Phd in 2016 focussing on research relating to knowledge representation and provenance using semantic web technologies, the development of computable representations of clinical prediction rules, service based decision support systems for primary and community care, cognitive aspects of clinical decision making and reasoning, and secondary use of aggregated health data to support cognitive learning and conduct of research trials. A number of peer-reviewed publications have come from this work and been presented at high quality clinical and technical conferences in the US and Europe including AMIA, EFMI, EGPRN, WONCA, NIH Grand Rounds and SAPC. He is currently working on a number of local health informatics initiatives for the HRB Centre including development of a summary shared care electronic record to support medication reconciliation across primary and secondary care health services. Other research interests include development of OpenEHR archetypes and the implications for research of software as a medical device
Memberships/Awards
Derek is a member of the Health Informatics Society of Ireland (HISI).
He was awarded best paper at the HISI 2010 conference for his paper on applying OpenEHR to Cystic Fibrosis patient data.