Seán Coll
Primary tabs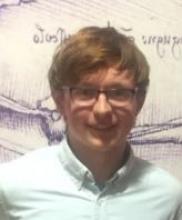 Biography:
Seán has just completed his fourth year of pharmacy in RCSI. His college involvement includes being a committee member of the music society, the journal club and the social chair of the society of infectious disease and public health. Through these roles, he has organised and helped with events, both educational and social. Previous to this he has worked in community pharmacy settings, where he gained valuable experience of clinical practice.
He has been awarded the Harry O'Flanagan medal for the best undergraduate oral presentation at RCSI Research Day and has also been awarded a diploma for excellent presenting skills from the pharmaceutical research institute at the 15th Warsaw International Medical Congress.
He has undertaken a four month research placement and been awarded a 2 month research summer school grant, both under the supervision of Dr. Frank Moriarty. His summer research aims to describe the evidence submitted to the European Medicines Agency for new drug approvals.