Pieter Meurs
Primary tabs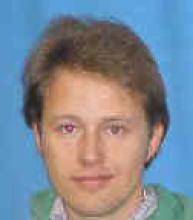 Affiliation:
University of Nijmegen - (NL)
Biography:
Position:
Pieter Meurs joined the research team at the HRB Centre for Primary Care Research in January 2011. He completed a three month elective placement as an Erasmus medical student from Radboud University Nijmegen Medical Centre, the Netherlands.
Research Topic:
Pieter completed a systematic review and meta-analysis of studies that validated the Cancer of the Prostate Risk Assessment (CAPRA) clinical prediction rule. The CAPRA rule is used to stratify risk of mortality following radical prostatectomy.
Research Output:
This systematic review with meta-analysis was published in the British Journal of Urology in 2012. The work was also presented at the Society for Academic Primary Care conference in Bristol 2011.
Supervisors:
Dr. Rose Galvin, Professor Tom Fahey