Leonie Giesen
Primary tabs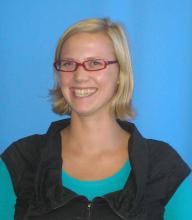 Title:
Student medicine and clinical research fellow
Affiliation:
University of Nijmegen - (NL)
Biography:
Personal
Leonie Giesen is a medical student at the Radboud University Nijmegen Medical Centre, the Netherlands. After secondary school Leonie studied for two years Medical Biology. In 2009 she completed her bachelor in Medicine. As part of her masters she currently is undertaking her research elective in the Royal College of Surgeons in Ireland at the department of General Practice.
Research
Leonie's paper on Urinary Tract Infection (UTI) was published by BMC Family Practice in 2010.
Memberships / Awards / Grants
For undertaking her research elective she respectively received a grant from the Radboud University Medical Centre and Erasmus.