Mark Murphy
Primary tabs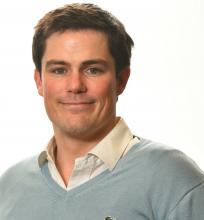 Title:
Dr. Mark Murphy MB BAO BCh BMedSci MRCP(UK) MICGP
Biography:
Mark works as a GP in Co. Dublin and as a Lecturer in the Department of General Practice, RCSI.
Mark completed the Sligo Specialist Training Programme in General Practice in 2013. He completed his medical training in the Mater Misercordiae University Hospital and prior to this he worked in Christchurch, New Zealand. He qualified from UCD in 2005.
Mark is in his second year of the the HRB-funded SPHeRE PhD Programme in health services research. His PhD will address variation of chronic disease management in Irish primary care, specifically addressing clinical inertia in type 2 diabetes management, through the targeting of poorly-controlled patients.
Publications to date
Murphy ME, Fahey T, Smith SM. Computer-based clinical decision support for GP. Family practice. 2014.
Murphy M, McGloughlin M, Walkin S. The 'general check-up' in the asymptomatic adult-a study of GPs in the North West of Ireland. The European journal of general practice. 2014:1-5.
Murphy M, Vellinga A, Walkin S, MacDermott M. Termination of pregnancy: attitudes and clinical experiences of Irish GPs and GPs-in-training. The European journal of general practice. 2012;18(3):136-42.
Murphy M, Quinn S, Young J, Parkin P, Taylor B. Increasing incidence of ALS in Canterbury, New Zealand: a 22-year study. Neurology. 2008;71(23):1889-95.
Clancy C, Murphy M. Laboratory test costs: attitudes and awareness among staff in a regional hospital. Irish medical journal. 2014;107(1):8-11.
Murphy M, Glynn LG, Murphy A. General Practice, Multimorbidity and Evidence Based Policy Making: A Key Challenge. Irish medical journal. 2014;107(4).