William Phillips
Primary tabs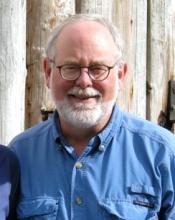 Title:
Professor William R. Phillips, MD, MPH, FAAFP, Professor Emeritus of Family Medicine
Biography:
E-mail: wphllps@uw.edu
Personal
Bill Phillips is a family physician at the University of Washington in Seattle. He will be at RCSI as a Fulbright Senior Scholar in March-April-May 2020. He earned
his MD and Master of Public Health degrees at the University of Washington and is a certified specialist in both family medicine and general preventive medicine/community medicine. Bill spent 20 years in full-time, community-based, private practice in Seattle, providing the full spectrum of family medical care. For the past 20 years, he has been an active educator, researcher, medical journal editor and primary care expert on multiple national science and health policy panels.
This Fulbright teaching/research program will be focused on developing case-based, simulation-enhanced training programs to empower and improve patient-doctor shared decision-making. He will also be teaching guideline development for clinical preventive services and how to write and publish research reports in the scientific literature.
Research
Dr. Phillips's research has ranged widely across topics in personal and population health, clinical guidelines development, clinician-patient communication, medical education and interprofessional practice and training. He has focused on back pain, suffering and healing, and clinical prevention, particularly of cancer and STI. His work has been funded by NIH, NCI, NIMH, CDC, DOD, AHRQ, HRSA, AAFP.
Teaching
Dr. Phillips is an active teacher in classroom and clinical settings, focusing on clinical medicine, clinician-patient communication, primary care, clinical epidemiology, scientific writing and medical humanities. He has developed curricula for professional and graduate programs in medicine, epidemiology, health services and interdisciplinary education. He led the development of decentralized longitudinal integrated clerkships in primary care in the University of Washington's WWAMI program serving five states: Washington, Wyoming, Alaska, Montana and Idaho. Bill is an award-winning mentor for medical students, graduate students and postdoctoral fellows. He has taught in Australia, Canada, New Zealand and Zimbabwe.
Past positions
Theodore J. Phillips Endowed Professor in Family Medicine, University of Washington, Seattle
Director, UW Fellowship in Primary Care Research (FM, IM, Peds, public health sciences)
Senior Scientist, Battelle Memorial institute Center for Public Health Research & Evaluation, Seattle
A founder and editor of the Annals of Family Medicine
Dr. Phillips has served on
USPSTF - US Preventive Services Task Force
ACIP - Advisory Committee on Immunization Practices
MCAC - Medicare Coverage Advisory Committee
Technology Evaluation Center of Blue Cross/Blue Shield of America
MedLine Indexing Committee, National Library of Medicine of NIH
Honors
Maurice Wood Award for Lifetime Contributions to Primary Care Research, NAPCRG
NAPCRG Distinguished Research Mentor
NAPCRG Research Awards (Resident, Practitioner), President's Award
AAFP Research Awards, Teaching Awards
STFM Leadership Awards, Writing Awards
Cheplove Medal, New York Academy of Family Physicians
Washington Family Physician of the Year
NIH Director's Citation for Service
Publications
Over 180 original papers in peer-reviewed journals, plus over 100 other publications.
Google Scholar Profile: https://scholar.google.com/citations?user=d3q2_lkAAAAJ
ORCHID: 0000-0003-2802-4349. Scopus Author ID: 7401923273.