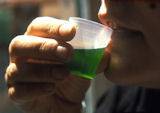 Background: Drug misuse is a major public health problem in Ireland and Europe. Drug users have an annual mortality rate six times higher than that for a general, age-matched population, with over two thirds being due to drug overdoses. The underlying principle of community treatment of drug misuse is multidisciplinary, with methadone prescribing a central strand of a harm-minimisation approach. There are five major benefits of a methadone maintenance programme: a decrease in illicit drug use; a reduction of injecting behaviour leading to a decrease in viral transmission; a reduction in the risk of opioid-related deaths; an improvement in physical and mental health; and a decrease in criminal activity. However, community treatment with methadone has been described as a "double-edged sword" because methadone itself has been associated with drug-related deaths.
Study Aims:
To identify risk factors associated with mortality among patients receiving methadone maintenance treatment in Ireland.
Study Objectives:
To identify periods of elevated risk of drug-related mortality during methadone maintenance treatment.
- Study Design: Retrospective cohort study of Irish people prescribed and dispensed liquid methadone between 2005 and 2010. Record linkage with various routine datasets will be used. Ethical approval has been granted for this study
Make comparisons with a Scottish, community-based cohort of 2,378 people (Retrospective cohort study of Scottish people prescribed liquid methadone between 1993 and 2004).
Progress to date:
Datasets have been linked and the data analysis is currently underway.