Hailey Carroll
Primary tabs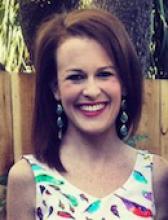 Biography:
Position : Summer Student
Tel:
E-mail: haileycarroll@rcsi.ie
Personal
Hailey has a double BSc from Vanderbilt University in Nashville, Tennessee, USA in Medicine, Health, and Society and Child Development, with a minor in Sociology. She will graduate from the Medicine program at RCSI in 2016.
Research
Since joining HRB, Hailey has been working on a project with Dr Patrick Redmond and Professor Tom Fahey which focuses on medicines reconciliation. This project is examining medicines reconciliation and discrepancies which occur when patients transition between healthcare providers and/or different levels of care and involves collecting and analysing data from general practitioners and community pharmacists in Ireland.