David Richard Walsh
Primary tabs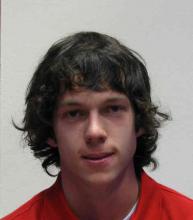 Biography:
Research:
David has previously completed research projects in the department of psychology, RCSI ("Male sexual dysfunction in Ireland: Prevalence and associated sociodemographic characteristics") and the department of geriatric and stroke medicine, Beaumont Hospital, Dublin ("Adverse drug reactions as a cause of admission to hospital"). He completed his elective research project in intermediate cycle in the department of nephrology and transplantation, the title of this project was "Creation of a renal transplant biopsy registry".
Position:
Completed intermediate cycle of 6 year medical programme in RCSI.
Research topic:
Validation of a safe prescribing in pregnancy tool and children quality prescribing indicators using the Irish Primary Care Research Network.
Research output:
Paper will be submitted for peer reviewed publication and will be presented at RCSI research day 2014.
Supervisor:
Dr Kirsty O'Brien