Marwan Alquanee
Primary tabs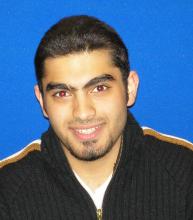 Title:
Dr. Marwan Alqunaee MB, BCh, BAO
Biography:
Position:
Marwan Alqunaee, originally from Kuwait, is a graduate from the RCSI School of Medicine 2012.
Research Topic:
Marwan completed a systematic review with meta-analysis titled 'Diagnostic accuracy of clinical tests for Subacromial Impingement Syndrome (SIS): a systematic review and a meta analysis'.
Research Output:
The paper was published in the Archives of Physical Medicine and Rehabilitation in February 2012. Marwan also gave an oral presentation on his research in the Annual Society of Social Medicine Conference at the University of Warwick in November 2011.
Supervisors:
Dr. Rose Galvin, Professor Tom Fahey