Maggie McNally
Primary tabs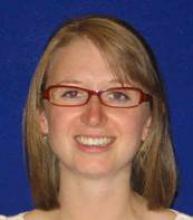 Title:
Dr. Maggie McNally, BSc (Hons), MB BAO BCh
Biography:
Position:
Maggie McNally is a graduate in Medicine from the Royal College of Surgeons in Ireland.
Research Topic:
Validity of the British Thoracic Society guidance (the CRB-65 rule) for predicting the severity of pneumonia in general practice: systematic review and meta-analysis.
Research Output:
This systematic review was published in the British Journal of General Practice in 2010. This work was also presented at the 12th Annual AUDGPI meeting in 2009, the Society for Academic Primary Care (SAPC) conference in 2009 and the International Forum for Diagnostic and Prognostic Strategies in Primary Care in 2010.
Supervisor(s):
Professor Tom Fahey