Jennifer Billington
Primary tabs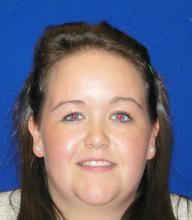 Title:
Dr. Jennifer Billington MB, BCh, BAO
Biography:
Position:
Jennifer Billington graduated from medicine at the Royal College of Surgeons in September 2012.
Research Topic:
Jennifer completed a systematic review with meta-analysis that focused on the predictive accuracy of the STRATIFY rule, a clinical prediction rule commonly used in clinical practice to identify people at risk of falls.
Research Output:
This systematic review was published in BMC Family Practice in 2012. Jennifer also presented her research at the Annual Scientific Meeting of the Association of University Departments of General Practice in Ireland 2012 and at the Annual Research Day in RCSI 2012. The paper was also presented at the Society for Academic Primary Care conference 2012.
Supervisors:
Dr. Rose Galvin, Professor Tom Fahey