Gavin Falk
Primary tabs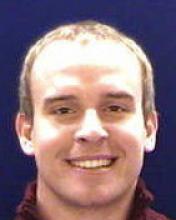 Title:
Dr. Gavin Falk, BA(Hons) BMedSci MEconSc MSc MB BCh BAO
Biography:
Position: Research Fellow
Research
Dr Gavin Falk is a Research Fellow at the RCSI HRB Centre for Primary Care Research (HRB Primary Care Programme) of the Department of General Practice and started working with Professor Tom Fahey while a medical student in June 2007. Gavin graduated from RCSI in June 2008 completed his internship in Beaumont Hospital Dublin, and is currently a General Surgery resident in the Cleveland Clinic, USA.
Research
Prior to studying medicine he studied Mathematics and Economics in Trinity College Dublin, Economics and Econometrics in University College Dublin, and Financial Mathematics in the University of Edinburgh. He also spent a year as an International Fellow in Ngee Ann Polytechnic in Singapore teaching statistics and Micro-, Macro- and International Economics. Following this he worked as a Foreign Exchange strategist and a Foreign Exchange and Precious metals derivatives trader for two large international Investment Banks. He is currently also pursuing Masters degrees in Epidemiology and Medical Education.
Gavin has worked closely with Tom Fahey on a number of systematic reviews of diagnostic accuracy on important conditions including Community acquired pneumonia, Left ventricular systolic dysfunction, Rectal bleeding and Streptococcal Pharyngitis. Gavin is keen to continue to find interesting and worthwhile ways to apply his previous quantitative education to medicine.