Yannick Geilleit
Primary tabs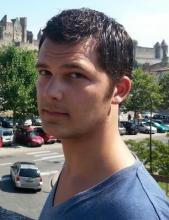 Title:
Yannick Geilleit BSc – Student Medicine and Clinical Research Fellow
Affiliation:
University of Nijmegen - (NL)
Biography:
Personal:
Yannick Geilleit is a medical student at the Radboud University Medical Center in Nijmegen, the Netherlands. After finishing secondary school (cum laude) he completed his bachelor in medicine in 2014, receiving his BSc title.
As an extra to his masters Yannick is currently undertaking a research elective at the Royal College of Surgeons in Ireland at the HRB Centre for Primary Care Research.
Research:
Yannick is currently undertaking a systematic review and meta-analysis of studies validating the Identification of Seniors At Risk (ISAR) clinical prediction tool, which is used to predict adverse outcomes in older adults attending emergency department.
In the process he will compare the outcomes of the analysis with the outcomes of a recent meta-analysis concerning the Triage Risk Stratification Tool (TRST).
Supervisor:
Dr. Rose Galvin BSc Physio, Dip Stats, PhD, MISCP