Daniel Clear
Primary tabs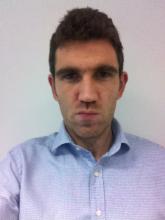 Title:
Dr Daniel Clear MB BCh BAO
Biography:
Position: Clinical Research Fellow
Personal
Daniel worked as a Clinical Research Fellow with the Department of General Practice in RCSI from 2011 - 12.
Research
He also works clinically as medical SHO to complement his research work. Daniel graduated from UCD in 2009. His research interests in RCSI involved the development of treatment algorithms for use in computerised decision support systems (CDSS) and the application of evidence based criteria for diabetic reviews in primary care.