Fiona Boland
Primary tabs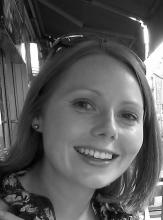 Title:
Dr. Fiona Boland, BSc (Statistics), MSc. in Statistics, PhD
Biography:
Position: Lecturer in Biostatistics and Research Methods.
Tel: +353 1 402 2507
E-mail: fionaboland@rcsi.ie
Personal
Fiona Boland graduated with a BSc. in Statistics in 2004 from University College Dublin (UCD), where she also completed a MSc. in Statistics in 2005 and her PhD in 2009. Her doctoral research was entitled "Random effects models for the relationship between bovine tuberculosis and milk production in dairy cows" and was funded by the Department of Agriculture, Food and the Marine (DAFM).
After completing her PhD, Fiona lectured statistics in University College Dublin (UCD) for three years and was a Postdoctoral Research Fellow in the Health Research Board (HRB) Centre for Primary Care for a year before becoming a Lecturer in Biostatistics and Research Methods in the Royal College of Surgeons (RCSI) in October 2013.
Research
Fiona's research interests are broad and include randomised controlled trials, clinical prediction rules and the development and application of statistical modelling techniques to complex problems in all areas of medical research. In addition to multiple broad ranging randomised controlled trials her current research includes projects in relation to childhood obesity, methadone maintenance and attitudes to professionalism.
Teaching / Supervision
Fiona's teaching portfolio includes lecturing a wide range of statistics modules to undergraduate and postgraduate students for a number of years in the School of Mathematical Sciences in UCD. During this time Fiona also completed a Graduate Certificate in University Teaching and Learning and a Dublin Centre for Academic Development (DCAD) online teaching module. Fiona additionally supervised Masters in Statistics students on the completion of a minor thesis.
Fiona currently teaches modules for the Masters in Surgery (MCh) and the Practical Course in Health Research Methods.
Memberships
Fiona is currently a member of the Irish Statistical Association.