Bridget Kiely
Primary tabs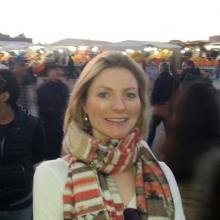 Title:
Dr Bridget Kiely, MB, BCh, BAObs, MRCPI, DTM&H, MPH, MRCGP
Biography:
Bridget is in her first year of the SPHeRE PhD programme and is funded by a Collaborative Doctoral Award on Multimorbidity from the Health Research Board. Her research is on the use of link workers to support social prescribing and care coordination for patients with complex multimorbidity in deprived areas.
Bridget graduated from medicine in Trinity College Dublin in 2005. Since then she has completed post graduate qualifications in tropical medicine, public health and clinical leadership. She finished her general practice training in London in 2014. Her career to date has seen her working in a diverse range of healthcare settings and locations, including Lima, London and Sierra Leone, where she worked on Health Systems Strengthening as part of the post Ebola recovery plan. On returning to Ireland she worked with Safetynet Primary Care as clinical lead for Ireland's first mobile health and screening unit, providing initial health assessments for newly arrived refugees and active case finding for TB in the homeless.
Currently Bridget does sessional GP work in Dublin and teaches on the North Dublin Inner City GP training programme with a focus on social medicine and evidence based medicine.