Mairéad Conneely
Primary tabs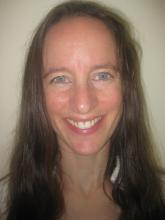 Title:
Ms Mairéad Conneely BSc, MSc
Biography:
Mairéad Conneely qualified from Trinity College Dublin in 2000 with a B,Sc. (Hons) in Physiotherapy. She was awarded the Anne O' Brien award for Clinical Excellence by the ISCP and TCD upon graduation.
In 2002, she completed a Certificate in Orthopaedic Manual Therapy in Curtin University, Perth, WA.
In 2003, she was awarded membership of the ISOM following successful completion of ISOM Membership exams.
In 2004, she completed a Masters in Sports Physiotherapy at the prestigious Curtin University, Perth, WA.
In 2014, she was awarded a Postgraduate Diploma in Health Sciences (Clinical Education) from NUIG.
Mairéad has extensive experience of working in the public and private health systems in Ireland. She specialised in Sports Physiotherapy in 2004 and was amongst the first cohort of sports physiotherapists awarded Level 3 Sports Physiotherapy Accreditation by the ISCP in 2009. Mairead was awarded Specialist membership (Sports Medicine) of the ISCP, the highest status the ISCP can bestow upon a member, in 2011. She has worked with amateur and professional athletes over the course of the last 15 years.
She has held Research Assistant and Lecturer posts in UL.
In 2018, Mairéad took up the post of Clinical Research Fellow with the HRB Centre for Primary Care Research having been awarded a HRB Collaborative Doctoral Award as part of the "Right Care" PhD programme. This structured PhD programme is a collaboration between the Royal College of Surgeons in Ireland, the University of Limerick and Trinity College Dublin.