Floris Van de Laar
Primary tabs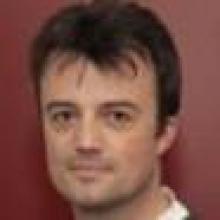 Title:
Dr. Floris Van de Laar, MD PhD
Affiliation:
University of Nijmegen - (NL)
Biography:
Position: GP / Researcher at Radboud University, Nijmegen Medical Centre
Personal
Floris Van de Laar is currently Researcher at the Nijmegen Medical Centre, Radboud Universaity, the Netherlands.
Awards/Research
Dr Van de Laar is a graduate of the Radboud University having received his MD in Medicine in 1998 and his PhD in 2008. He has conducted research into Type 2 Diabetes.