Audrey Rankin
Primary tabs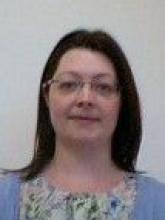 Title:
Dr. Audrey Rankin, BSc, PhD
Biography:
Position: Research Fellow in Pharmacy Practice
Tel: +44 (0)28 9097 2348
E-mail: a.rankin@qub.ac.uk
Personal:
Audrey obtained her BSc in Food and Nutrition from Ulster University in 2009. After working a research assistant within Ulster University for 18 months she returned to study, obtaining her PhD in Biomedical Sciences also from Ulster University in 2015. Her thesis was entitled 'Factors determining uptake and effectiveness of personalised nutritional interventions', which was completed as part of the Food4Me Project.
Research:
Audrey's research interests include the study of nutrition, behaviour change, psychological traits, mental health and cross-national research. As a former research assistant in the Northern Ireland Centre for Food and Health (NICHE) and the School of Psychology, both within Ulster University, she has experience in conducting and analysing systematic reviews, large scale surveys and randomised controlled trials.
Her doctoral research focussed on understanding the public perspective of personalised nutrition and to establish best practice, develop services and policies that will enable personalised nutrition to promote dietary health in the general population. The aim of this research was to investigate factors determining and deterring uptake of personalised nutritional interventions using mixed qualitative and quantitative methods.