Nieneke Levita Wesseling
Primary tabs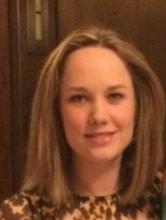 Title:
Medical Student on Erasmus 2015
Affiliation:
Radboud University Nijmegen
Biography:
Nieneke Wesseling is a medical student at Radboud University Nijmegen, the Netherlands. She will receive her medical degree in October 2015.
As an Erasmus student, she is undertaking a research elective from May – July 2015 at the Royal College of Surgeons in Ireland at the HRB Centre for Primary Care Research.
Research topic:
Predicting cutaneous malignant melanoma: a systematic review of clinical prediction rules.