Samira Hijazze
Primary tabs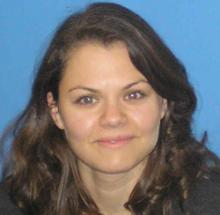 Title:
Title: BSc- Student Medicine and Clinical Research Fellow
Affiliation:
University of Nijmegen - (NL)
Biography:
Personal
Samira Hijazze is a medical student from the Radboud University Nijmegen Medical Centre, the Netherlands. After finishing (cum laude) secondary school in Israel, Samira studied for one year Technical Medicine at the University of Twente, the Netherlands.
Research
In 2010 she completed her Bachelor in Medicine. Samira spent the Autumn 2010 semester undertaking her research elective at the Royal College of Surgeons in Ireland at the Department of General Practice.