Marleen Olde Bekkink
Primary tabs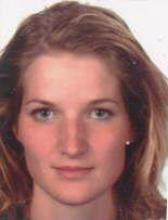 Title:
BSc - Student Medicine and Clinical Research Fellow
Affiliation:
University of Nijmegen - (NL)
Biography:
Personal/Awards
Marleen Olde Bekkink is a medical student at the Radboud University Nijmegen Medical Centre, the Netherlands. After secondary school Marleen undertook a cum laude prepatory study in Clinical Technology, afterwards she completed her bachelor in Medicine and is currently undertaking her internships as part of her master in Medicine. Marleen completed a Pathology masterclass in molecular biologics of tumours. After her bachelor in Medicine in 2008 Marleen went to Dublin to undertake a research elective in the Royal College of Surgeons in Ireland where she worked with Prof. T. Fahey and colleagues. They undertook a diagnostic accuracy systematic review assessing the predictive value of rectal bleeding and associated symptoms in relation to colorectal cancer. The research fellowship is nominated for a Radboud University award and is contributing to the development of a Cochrane Primary Health Care research exchange network for medical students.
Research
Currently Marleen is a student research fellow of the department of Anatomy and Pathology working on research projects designed to promote Evidence Based Education. In September 2008 Marleen was a student teacher in a second year course for medicine en biomedical science students in which she taught the small problem based working groups, cell damage, inflammation and early diagnostics of cervix carcinoma. Recently Marleen started as a peer reviewer for the London Student Journal of Medicine.
Marleen has presented her diagnostic accuracy systematic review at the AUDGPI meeting in Dublin in February 2009. The research is at the stage of submitting. Moreover she has presented her research on evidence based education on a student's medical congress in Utrecht, the Netherlands, and will be presenting in June 2009 at the International Association of Medical Education (IAMSE) congress in Leiden, the Netherlands.
In future perspective Marleen is interested in combining patient care and scientific research and promoting evidence based medical education. After her master in Medicine she likes to pursue a MD clinical research traineeship. Languages English, German and Dutch (native).