Barbara Clyne
Primary tabs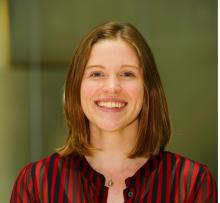 Title:
Dr. Barbara Clyne BSocSc, MSocSc, PhD
Biography:
Position: Postdoctoral Researcher, HRB-CICER
Tel.: +353 1 4022474
E-mail: barbaraclyne@rcsi.ie
Personal
Barbara has a Bachelor of Social Science and a Masters in the Sociology of Health and Illness, both from University College Dublin. In 2014, she completed a HRB funded PHD in Health Services Research (the SPHeRE programme) entitled "Effectiveness of medicines review with web-based pharmaceutical treatment algorithms in reducing potentially inappropriate prescribing in older people in primary care: a cluster randomised trial (OPTI-SCRIPT study)".
Research
In her role as Postdoctoral Researcher The HRB-Collaboration in Ireland for Clinical Effectiveness Reviews (HRB-CICER), Barbara is involved in the evidence synthesis of clinical effectiveness, safety, cost-effectiveness and budget impact data to inform the development of National Clinical Guidelines. The HRB-CICER team comprises a dedicated multidisciplinary research team supported by staff from Health Information and Quality Authority (HIQA) and RCSI.
Barbara's research interests include systematic reviews, the design and conduct of randomised controlled trials, older people and ageing and appropriate prescribing.
Teaching/supervision
Barbara holds an honorary lectureship at the HRB Centre for Primary Care Research. She currently teaches research methods modules on the Short Course in Health Research Methods, the SPHeRE PhD programme, and is involved in the supervision of postgraduate students and undergraduate research interns and summer students.