Bláithín Guinan
Primary tabs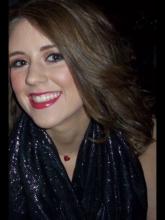 Biography:
Position: Summer Student
Tel:
E-mail: blaithinguinan@rcsi.ie
Personal
Bláithín has a BA in Natural Sciences (Neuroscience) from Trinity College Dublin.
Research
Her final year project included a 10 week research project in the Department of Neuroscience in Trinity College, under the supervision of Dr. Declan McLoughlin. The area of research was the effect of brief pulse and ultra brief pulse electro convulsive stimulation on the rat brain. The work was published in Progress in Neuro-Psychpharmacology and Biological Psychiatry in April 2012. She is currently working as a research assistant to Dr. Emma Wallace inputting data from a two year cohort trial focused on assessing the impact of medicines management and multimorbidities in elderly patients.