Emma Aherne
Primary tabs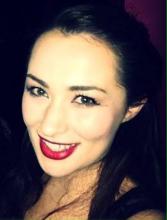 Biography:
Position : Final Year Medical Student
Tel:
E-mail: emmaaherne@rcsi.ie
Personal
Emma is currently studying medicine in the Royal College of Surgeons (RCSI), and will graduate from medicine in 2015 (MB, BCh, BAO, and LRCP and SI).
Research
Emma received a grant from the Research Summer School in RCSI to undertake an 8 week research project with the HRB Centre for Primary Care Research. The aim of the research is to use decision analysis to investigate patient preferences for referral to a symptomatic breast clinic in woman presenting with symptoms of breast cancer to a GP.