Katriona O Sullivan
Primary tabs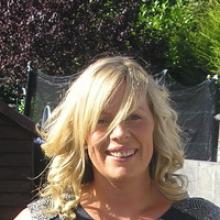 Title:
Dr Katriona O'Sullivan. BA (psychology), PhD
Biography:
Position: Postdoctoral Researcher
Tel:
Email: katrionaosullivan@rcsi.ie
Personal
Katriona O'Sullivan graduated with a BA in Psychology in 2008 from Trinity College Dublin, where she also completed her PhD in 2012. Her doctoral research was entitled 'is an ex-smoker ever an ex-smoker; an investigation of the neurocognitive processes that contribute to smoking behaviour' and was funded by the TCD research scholarship scheme. Katriona is also a qualified psychometric course trainer; she completed her level A and B Psychometric Training qualification in 2009. During her time in Trinity College Dublin, Katriona worked as researcher on a HRB funded project in the Institute of Neuroscience, investigating the cognitive functioning of methadone maintained patients through an fMRI protocol. She also worked as a researcher on the IMAGEN project; an international research project on the psychological and biological predictors of risk taking behaviour in teenagers. Katriona joined the RCSI in 2013, as a Postdoctoral Researcher at the HRB CPCR.
Research
Katriona has research experience in psychological and experimental research design; she also has experience of both quantitative and qualitative analysis. Katriona is currently involved in the development and validation of clinical decision aids and systematic reviews of clinical prediction rules and medicine management in vulnerable populations.
Teaching/Supervision
Katriona has lectured in a range of psychology and research method modules at both undergraduate and postgraduate level. She has lectured on several undergraduate modules including developmental psychology, data analysis 1 & 2, cognitive psychology and health psychology. She delivered the advanced research methods module on Applied Psychology Masters in Trinity College and the taught masters in the Childrens' Research Centre Dublin. Katriona currently teaches the neuropsychology of addiction module in the school of psychology in Trinity College Dublin and the introduction to psychology module in the Trinity Access Program. Katriona has supervised several undergraduate research projects and has co-supervised research masters project.