Kate Cronin
Primary tabs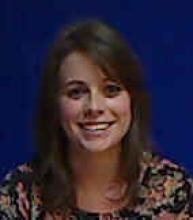 Title:
Kate Cronin B.A.(Hons), M.A.
Biography:
Position:
Completed 2nd year GEP Medicine. Kate received a M.A. in Cognitive Science from University College Dublin in 2010.
Prior to this, she received a B.A. in Psychology from University College Dublin in 2009 .
Research Topic:
Validation of Paediatric Prescribing Quality Indicators using the Irish Primary Care Research Network.
Research Output:
Paper will be submitted for peer review publication.
Supervisor:
Dr Grainne Cousins, Dr Kirsty O'Brien.