Adam Roche
Primary tabs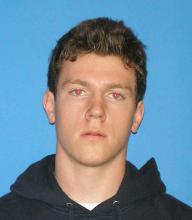 Biography:
Position:
Fourth Year Medicine in RCSI.
Research:
Adam previously took part in clinical research in the Neonatology Unit, Rotunda Hospital, Dublin where his work was selected as a Display Poster Presentation at the Irish Paediatrics Association Annual Meeting 2012. He was also selected as one of four finalists for the Temple Street Medal for Evidence Based Medicine in June 2013 for his paper entitled: 'The Role of Leukotriene Receptor Antagonists in Exercise Induced Bronchoconstriction in Children' and was invited to present his research in the Children's University Hospital, Dublin.
Research Topic:
Validation of a safe prescribing in pregnancy tool and children quality prescribing indicators using the Irish Primary Care Research Network
Research Output:
Paper will be submitted for peer review publication.
Supervisor: Dr Kirsty O'Brien and Professor Susan Smith