Patrick Redmond
Primary tabs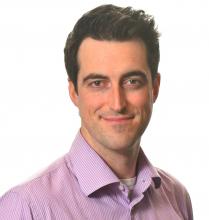 Title:
Dr. Patrick Redmond MB BCh BAO PhD MMEd MRCPI MICGP FRACGP FHEA PG Dip(Statistics)
Biography:
Position: General Practitioner and Senior Lecturer in General Practice
E-mail: predmond@rcsi.ie
Personal
Patrick is a GP and Senior Lecturer in General Practice in RCSI having previously worked as a Lecturer in Ireland, Australia, and the UK. He graduated in Ireland and then completed a PhD as part of the Health Research Board PhD Scholars Programme. He worked at The Healthcare Improvement Studies (THIS) Institute, University of Cambridge, and at the School of Primary, Aboriginal, and Rural Health Care at the University of Western Australia. He is currently also an NIHR Clinical Lecturer in General Practice at King's College London, leading a programme of work examining both quality and continuity of medicines at transitions of care.
Specific methodological experience includes pharmacoepidemiological studies, systematic reviews, and meta-analyses. He has been a personal grant holder for awards from the Health Research Board (HRB) and the Academy of Medical Sciences as well as supporting a number of undergraduate students in attaining grants and prizes while supervising their research. Patrick is currently Editor in Chief of the BJGP Open journal having previously sat on the editorial board of the Irish College of General Practice's (ICGP) official journal Forum, the ICGP Quality in Practice Committee, and been an Associate Editor at the journal BMC Systematic Reviews. He has also coordinated continuing medical education as a small group leader for the ICGP CME tutor network.
Teaching responsibilities include leading the RCSI Senior Cycle GP teaching program, the primary care module of King's MPH as well as supervising undergraduate/iBSc students, Academic Clinical Fellows, and registrars in their general practice attachments. Patrick welcomes supervisory and collaborative expressions of interest within the themes of medicines safety, integrated care, and multimorbidity.
Qualifications
MB BCh BAO PhD MMEd MRCPI MICGP FRACGP FHEA PG Dip(Statistics)