Patrick Redmond
Primary tabs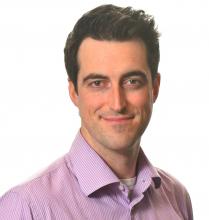 Title:
Dr. Patrick Redmond MB BCh BAO (Hons) NUI, MRCPI, MICGP, LFOM
Biography:
Position
General Practitioner, Lecturer & HRB Health Services Research Scholar in RCSI
Patrick is undertaking a PhD as part of the HRB PhD Scholars Programme in Health Services Research while continuing to work as a GP in Dublin. He also lectures to the Senior Cycle undergraduate medical students within the Department of General Practice. He is originally an RCSI graduate and completed GP vocational training with the TCD/HSE GP training scheme.
Research Topic
Patrick has been awarded an HRB Cochrane Fellowship to undertake a systematic review entitled "Interventions to improve medication reconciliation across transitions of care". This systematic review will form an important component of Patrick's broader thesis looking at medication management, specifically inappropriate prescribing and medicines reconciliation, at the primary-secondary care interface. Specific aims include developing and evaluating a primary care based electronic medication reconciliation intervention.
Qualifications
MB BCh BAO (Hons) NUI
MRCPI, MICGP, LFOM
Dip Medicine Elderly, Dip Child Health, Dip Women's Health, Dip Clinical Psychiatry, Dip Royal College of Obstetricians & Gynaecologists, Irish Family Planning Certificate, Higher Diploma Forensic Medicine (UCD), Postgraduate Diploma in Statistics (TCD)
Supervisors:
Prof Tom Fahey, RCSI
Dr Tamasine Grimes, TCD
Dr Ronan McDonnell, RCSI
Memberships/Editorial Experience
Journal reviewer for the British Journal of General Practice 2012- Present
Editorial Board ICGP Forum 2012-.Present
Clinical Review Service ICGP Forum 2012-Present
ICGP Quality in Practice committee member 2013-Present
Other Publications & Presentations:
Redmond P. Skills mix: Future health policy and workforce planning in primary care. Irish Medical Journal. Jan 2013 Vol 106 No 2