Janine Cooper
Primary tabs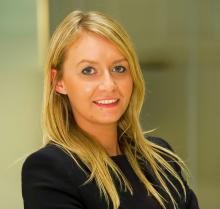 Title:
Dr. Janine Cooper Ph.D. PGCHET MPharm
Biography:
Janine Cooper Ph.D. graduated from Queen's University Belfast (QUB) with a Master's degree in Pharmacy in 2007 before undertaking her pre-registration training in the community pharmacy sector. In 2012, Dr. Cooper completed her Ph.D. in epidemiology within the Centre for Health Improvement (QUB) and subsequently worked as a Post-doctoral Research Fellow in the HRB Centre for Primary Care Research which is a joint initiative between the Royal College of Surgeons in Ireland, Trinity College Dublin and QUB. In 2015, Dr. Cooper was appointed as a Lecturer in Pharmacy Practice in the School of Pharmacy in QUB.
Dr. Cooper's research focuses on pharmacy practice, in particular prescribing quality and pharmacoepidemiology.