Ellen Stuart
Primary tabs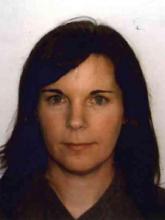 Title:
Dr. Ellen Stuart, MB BCh BAO
Biography:
E-mail: ellenstuart@rcsi.ie
Personal
Ellen is a physiotherapist and a GP. She completed the Trinity College Dublin/Eastern Regional GP Scheme in 2009. She worked in GP and palliative care up until 2013 before combining work as a GP with a clinical lecturer position in the Department of General Practice in the Royal College of Surgeons in Ireland. She completed an MSc in Health Sciences (Clinical Education) in 2016. She has special interests in reflection, palliative care, musculo-skeletal medicine and assessment in education.
Research
Wallace E, Stuart E, Vaughan N, Bennett K, Fahey TP, Smith SM. 2014. Risk prediction models to predict emergency hospital admission in community-dwelling adults. A systematic review. . Med Care. 52(8):751-765
Qualifications
MB BCh BAO
MICGP
MSc in Health Sciences (Clinical Education)
BSc (Physiotherapy)
Graduate Diploma in Dermatology
Diploma in Womens Health
Diploma in Medicine for the Elderly
Irish Family Planning Certificate
Graduate Certificate in Palliative Medicine
Licentiate for the Faculty of Occupational Medicine completed