Emma Barry
Primary tabs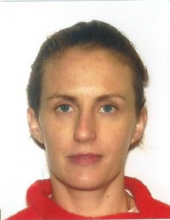 Title:
Dr. Emma Barry, MB Bch BAO MICGP MSc
Biography:
Emma Barry is a clinical GP with an interest in academic primary care. She is a GP partner in a semi-rural GP practice in Arklow Co Wicklow and is a lecturer and researcher in the Dept of General Practice RCSI . She graduated from UCD school of Medicine in 2005 and completed her GP training in 2011 from the HSE Mid Leinster GP training scheme.
Emma is interested in medical education and is involved in Junior and Senior cycle teaching of clinical skills, evidence based medicine and health promotion. Emma is also a GP tutor for senior cycle students on their GP attachment in practice.
She completed a MSC by research in primary care in 2016. Her thesis is titled "The PiPc Study: Development and application of indicators of potentially inappropriate prescribing in children in primary care". She is continuing her work in this area at present. She has previously published a systematic review on the timed up and go test in primary care.
Qualifications
MSc (Res) Primary Care, RCSI 2016
MB Bch BAO, UCD 2005
MICGP 2011
Diploma in MSK medicine, FSEM/ ICGP 2013.
Diploma Child Health (DCH) RCSI 2008,
Diploma Women's Health (DOWH) RCPI 2008,
Diploma in Medicine for Elderly (DME) RCPI 2007
European Certificate in Essential Palliative Care Milford 2010
Previous Publications
BMJ Open 2016 Sep 6;6(9):e012079.
PIPc study: development of indicators of potentially inappropriate prescribing in children (PIPc) in primary care using a modified Delphi technique.
Barry E1, O'Brien K1, Moriarty F1, Cooper J2, Redmond P1, Hughes CM2, Bennett K1, Fahey T1, Smith SM1; PIPc Project Steering group.
Fam pract 2015 Dec;32(6):603-4.
Potentially inappropriate prescribing in children. Barry E1, Smith SM2
BMC Geriatr 2014 Feb 1;14:14.
Is the Timed Up and Go test a useful predictor of risk of falls in community dwelling older adults: a systematic review and meta-analysis.
Barry E, Galvin R1, Keogh C, Horgan F, Fahey T.
Previous Oral Presentation
Barry E, Smith SM, O'Brien K, Cooper JA, Moriarty F, Redmond P, Hughes CM et al, The PIPc Study: Development and validation of indicators of potentially inappropriate prescribing in children in primary care. SAPC 6th July 2016
Barry E, O'Brien K, Moriarty F, Cooper J, Redmond P, Hughes CM, Bennett K, Fahey T, Smith SM; PIPc Project Steering group .The PIPc Study: Development of indicators of potentially inappropriate prescribing in children in primary care. AUDGPI 10th March 2016
Barry E, Galvin R, Keogh C, Horgan F, Fahey T.Is the Timed Up and Go test a useful predictor of risk of falls in community dwelling older adults: a systematic review and meta-analysis AUDGPI 6th March 2014